ST. CHARLES BORROMEO CHURCH, THIBODAUX
ST. CHARLES COMMUNITY
We, the family of St. Charles Borromeo Catholic Church are committed to proclaiming the Good News of Jesus Christ, celebrating with meaningful Liturgies, providing spiritual guidance, educating and ministering to the needs of all the people of our community, so that all may grow deeper in the faith with Christian love and compassion.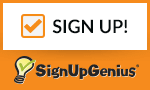 ~~~~~~~~~~~~~~~~~~~~~~~~~~~~~~~~~~~~~~~~~~~~~
                    THE CHURCH WILL BE OPEN
            FROM 7:00 AM TO 7:00 PM EVER

Y DAY
***********************************************************************************
SPIRITUAL COMMUNION
My Jesus, I believe that You are present in the Most Holy Sacrament.
I love You above all things, and I desire to receive You into my soul.
Since I cannot at this moment receive You sacramentally, come at least spiritually
into my heart.
I embrace You as if You were already there and unite     myself wholly to You.
     Never permit me to be separated from You.
AMEN
___________________________________________________
Although Masses are cancelled throughout the diocese, your contributions and support are welcome and much appreciated! Your generosity at this time enables our church to meet continued financial demands. As always, thank you for your continued support. You may mail your contributions to the church or place them in the drop box located outside of the Administration Office.
"It's not how much we give, but how much love
we put into giving." 
                                   Mother Theresa
(We now have available for your convience online giving.  Please click on the ONLINE GIVING TAB at the top of the page.)
 ______________________________________________________________________
POPE FRANCIS' PRAYER TO MARY DURING
THE CORONAVIRUS PANDEMIC
O Mary, you always shine on our path
as a sign of salvation and of hope. 
We entrust ourselves to you, Health of the Sick, 
who at the cross took part in Jesus' pain,
keeping your faith firm.  You, Salvation of the Roman People, know what we need, and we are sure you will
provide so that, as in Cana of Galilee, we may return
to joy and to feasting after this time of trial.  Help us,
Mother of Divine love, to conform to the will of the Father
 and to do as we are told by Jesus, who has taken upon
himself our sufferings and carried our sorrows to lead us, through the cross, to the joy of the resurrection.
Amen
Under your protection, we seek refuge, Holy Mother of God.  
Do not disdain the entreaties of we who are in trial, but deliver us from every danger, O glorious and blessed Virgin.
Quote:
"The good we do never dies.  It lives on forever-
in other people, in other places and in other times"
________________________________________________________
~~~~~~~~~~~~~~~~~~LOCAL NEWS~~~~~~~~~~~~~~~~~~
Election dates have been rescheduled as follows: 
Presidential Preference Primary Election     Saturday July 11th 2020  7AM to 8PM
General Election                                         Saturday August 15th 2020 7AM to 8PM
~~~~~~~~~~~~~~~~~~~~~~~~~~~~~~~~~~~~~~~~~~~~
A new tab on our website homepage titled "PRAYER SERVICES" has been added to provide material for reflection that will help enrich your spiritual life during this time of uncertainty. The following are included:
* A Liturgy of the Word Prayer Service using the Sunday readings that you can participate in along with your family, which includes reflections on the scripture readings.
* Daily Devotional Scripture Readings with activity pages that can be printed.
* A series reflection on the Way of the Cross.
Hopefully, this will help you continue to find consolation in Scripture, as you stay Spiritually engaged at home. Please continue to check the site weekly. Palm Sunday and Holy Week readings will be added in the coming weeks.
===========================================================
 PLEASE NOTE:  2020 MASS BOOK
The 2020 Mass Book is still open to receive Mass Intentions
for your loved ones (living or deceased). You may mail them, drop them in the collection basket or bring them to the Administration Office. 2020 Mass forms are available in the foyer of the church.
*****************************************************************************************************************************************
St. Charles Parish Pastoral Council Election
 The Parish Council Election has been postponed until further notice.
St. Charles Parish Pastoral Council is a body of individuals who work in collaboration with the Pastor to help the on-going renewal of the parish by advising him on pastoral and spiritual issues for the good of the parish.  The Pastoral Council is made up of nine elected members who serve a three-year term.  The present members of our Pastoral Council are: Amber Anderson, David Champagne, Keith Labat, John Landry, Rachael Matherne, Katina Navarre, Meryl Trahan, Cathy Weimer and Yvonne Weimer.  In May, we will have our Pastoral Council Election.  Keith Labat, John Landry and Katina Navarre's terms will end.  We thank them for their years of service on the council. If you or someone you know may be willing to serve on the council, you can mail the name and information to St Charles Borromeo Church, 1985 Highway 308, Thibodaux, LA  70301, or email Father Carl Collins at ccollins@htdiocese.org.  Please check with the person you are nominating to see if they are willing to serve on the council before submitting their name.  All nominations must be submitted by Monday April 20th. The Parish Pastoral Council Election will be held on May 2-3, 2020.
________________________________________________________________________
2019-2020 SEMINARIANS
The Diocese has provided new prayer cards featuring 12 men in formation, who, God willing, will one day serve the diocese as priests.  Cards can be found on the table in the foyer of the church.  These prayer cards are important tools to remind everyone to pray for future priests, and to inspire vocations.  Please take one!
**************************************************************************************************************************************
2020 CHURCH ENVELOPES
The 2020 Church Support Envelopes are available in the foyer of the church. For those already using the envelopes, they are clearly labeled with your name and envelope user number. A separate section of envelopes without labels are for "New Envelope Users".
We encourage all parishioners to use the envelope system in fulfilling this Christian expression of Love of God and His Church. We also thank those who faithfully contribute weekly,
whether by envelopes, through the loose collection, or through online banking.  
*****************************************************************************************************